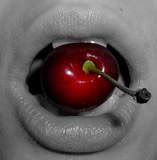 It's a dance...the way we PLAY...checklists, subtle negotiations...even when we don't think we're negotiating...we are
We've all done it, said things in random converstaion...
How do you feel about...?
Have you ever...?
Do you, would you...ever wanna...?
I've dreamnt about doing this...?
I would never do that...maybe...?
Psyche! We take a small step forward...then the fatal words...
We don't have to rush into anything, it was just a thought...
...just an idea that maybe sometime if the time is right...
And two steps back.
Make my heart pound with the promise of the forbidden, the taboo...fill me with the desire to do things not ordinarily done. Things not ordinarily considered as even possible...and so not possible with anyone else...because no one else understands my Shadow Self.
No one gets me...I used to say...and then, Sir, came you.
Promise me Darkness and Follow Through.
I will be yours forever if you do... Yours to do with what you will.
Even the Forbidden.
Even the Scary.